NOI Techpark – Innovation is Teamwork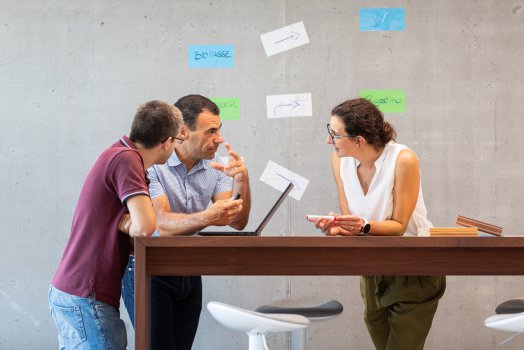 The pioneering spirit has been part of our DNA since our founding days – that is also why we hold numerous patents, such as in the field of fire doors. In order to implement our visions, we have set up our own innovation and R&D department in the NOI Techpark in Bolzano: Here we not only optimise existing products, but also develop completely new ones.
A Breeding Ground for New Ideas.
Together with researchers, students and other innovative companies, we work on new ideas in the NOI Techpark and benefit from cross-sector know-how and technology transfer between research and industry.
In the numerous laboratories we have the opportunity to test and optimize our products under various conditions.
Special Atmosphere
"We chose the NOI Techpark as the location for our innovation department because it has a very special atmosphere that encourages creativity. This is an ideal ambience to make our visions vecome reality" says Michael Gilli, managing director of Holz Pichler.